Ely Minnesota, located in Northeastern Minnesota in the heart of The Boundary Waters Canoe Area (BWCA) is an excellent place to invest in property or purchase a home or vacation property. The lake home property in Ely MN is gorgeous and there are properties that fit everyones budget. There are thousands of acres of Raw Land and Lakeshore in Northeastern Minnesota, I am here to help you find the property of your dreams. Whether you are looking for Ely Lake Homes, Ely Residential Homes, Ely Raw Land, Ely Lakeshore or a remote getaway cabin near the BWCA, I can help you find that special property in Northeastern Minnesota.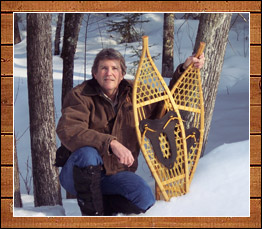 My name is Wesley Crawford and I would like to share with you ;my knowledge of Real Estate and other related fields including land development, GPS technology, mapping, construction, and County Subdivision and Land Use regulations. In addition to my technical expertise in these areas, I'm an avid outdoor enthusiast and know Ely Minnesota, The Boundary Waters, Lake Vermilion and other surrounding areas intimately. Regardless of the season, I have the means to get you to any piece of Real Estate no matter how remote - whether by snowshoe, snowmobile, boat, canoe, ATV, hiking, or simply driving right to it.
My philosophy is to provide you with the quality of service you deserve in your Real Estate transaction. I know how essential it is for you to have someone to trust and rely on throughout your real estate transaction. Beginning with my initial contact you can count on me to provide that service for you! I am here to help you find the real estate property you're looking for in a timely and professional manner. I'm affiliated with Wild Woods Land Company. Give me the opportunity to serve you in your next investment in Northeastern Minnesota and we'll give you the real estate of your dreams!